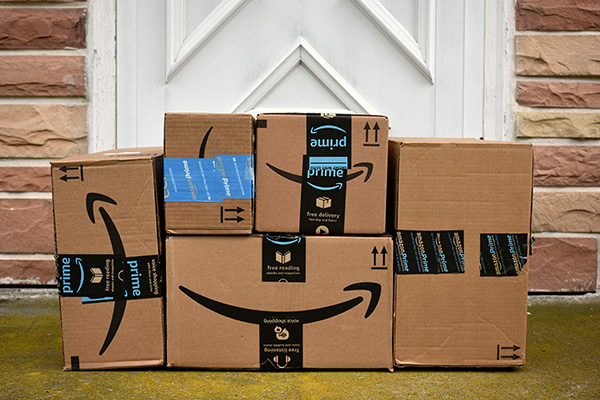 Amazon, the e-commerce giant, sells over 350 million products online, which includes millions of products from third-party vendors. More than 95 million Americans now have Amazon Prime memberships. What happens if someone gets seriously injured by using a defective product manufactured by a third-party vendor which Amazon sells on its website? Can Amazon be held liable? The short answer is YES.
There is very little regulation when third-party vendors place their products on Amazon. Amazon has argued that it is just the intermediary between buyers and its third-party sellers on Amazon's marketplace, and therefore it should not be held liable for these defective products. Until recently, Amazon has won several lawsuits escaping liability for selling defective products. However, the tide is now shifting against Amazon. In 2020 a landmark case was decided in California, where a woman purchased a replacement battery for her laptop computer from Amazon. This battery was manufactured by a third-party vendor. After several months, the battery exploded, and the woman suffered third degree burns. The California Court of Appeals ruled that Amazon could be held liable for selling this defective product. In finding that Amazon may be held liable, the Court held that regardless of what role Amazon had – whether it was a retailer, distributor, or mere facilitator – it was pivotal in bringing the product to the consumer.
A similar result was decided in a Wisconsin federal court case in 2019 in the Western District of Wisconsin. (State Farm v. Amazon.com, Inc.)  In this case, a Chinese manufacturer functioning as a third-party and having no presence in the United States, sold a bathtub faucet adapter on Amazon. A month after a homeowner purchased the item, the adapter failed due to a defect and caused flooding to their home. The Court found that the Chinese manufacturer could be held liable but that it was not subject to a lawsuit because it had no presence in the United States. The Court then went on to analyze the potential liability of Amazon for selling the defective product. The Court held that Amazon could be strictly liable because it found that Amazon took on more than a peripheral role in putting the product into the stream of commerce. The Court focused on key facts about the manufacturer's relationship with Amazon, such that Amazon provided payment processing for the manufacturer and guaranteed the purchases. It also highlighted that the manufacturer participated in Amazon's Fulfillment By Amazon (FBA) Program pursuant to which Amazon stored the manufacturer's products and fulfilled its orders. Amazon also required the manufacturer to register its products for sale and reserved the right to refuse registration. Finally, Amazon required the manufacturer to indemnify Amazon for any injury or property damage caused by the manufacturer's products.
As shopping online becomes more and more prevalent compared to shopping at brick and mortar stores, the courts appear to be finding remedies for online buyers who purchase defective and dangerous products from third-party vendors. In response to these lawsuits and court holdings, Amazon has developed a new policy in 2021 where it will pay customers up to $1,000 for defective products sold on its marketplace by third-party merchants that cause property damage or personal injury. Amazon claims that 80% of its defective product claims are worth less than $1,000. Amazon states that it may pay higher than this amount if the manufacturer is nonresponsive or rejects a valid claim. This damage amount is clearly insufficient for serious injuries and damages can require litigation to obtain the full value from Amazon. Amazon still maintains its position that it is not legally liable for selling defective products. It does appear that the company is taking a proactive approach on this issue in order to potentially avoid further legislation and regulations that may make it more difficult for Amazon to sell third-party products online.
If you experience a defective product that causes serious damages and injuries, it is important to speak to an attorney in a timely manner in order to preserve any potential claims that you may have. If you have questions, please do not hesitate to reach out to one of our personal injury attorneys.